Cross Country / Athletics
Athletics-CITY CHAMPS AGAIN!- After successfully introducing Indoor Athletics to the children for the first time last year, Mr Cheadle entered the South Stoke Sports hall Tournament again. This proved to be an exciting event, as our Indoor Athletics team achieved 1st place yet again The children then had the experience of representing South Stoke in the County Finals, held in Cannock. The team spirit and sense of determination from the children was incredible and the team finished in a creditable 5th place. The outdoor Athletics team compete in the forthcoming Town Sports with over 40 children taking part. Hopefully we will be as successful as last year.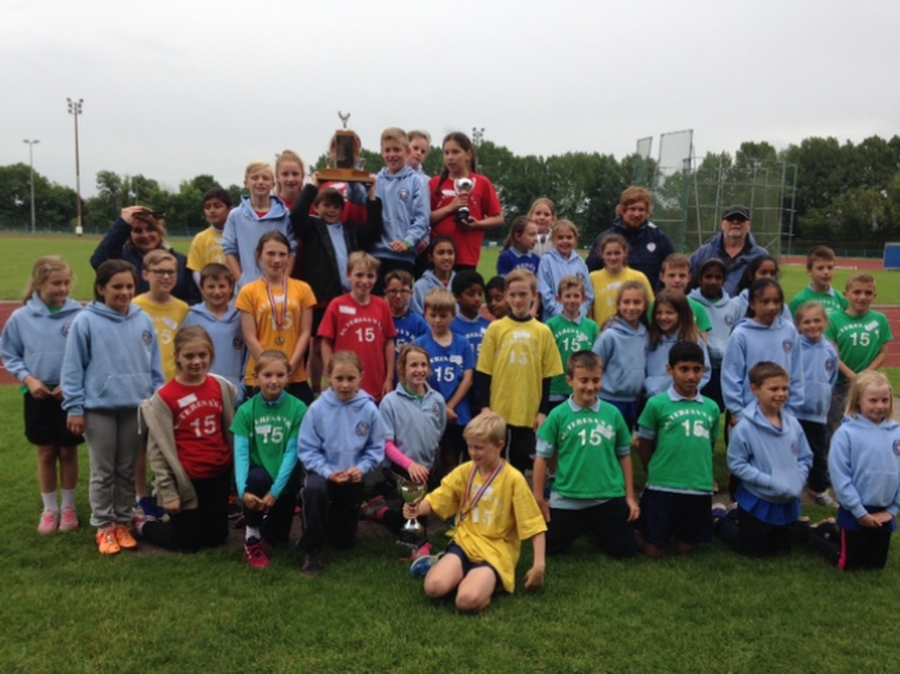 Cross Country- A GREAT SEASON AGAIN- This year has yet again been a super Cross Country season for Mrs Dale and her runners! In the Stoke Town Cross Country League, the boys won and the girls came runners up, meaning St Teresa's won overall. In the City Cross Country competitions held at Birches Head and Trentham High, both our Year 3 and 4 teams (who won all their races), and Year 5 and 6 teams (Will Groves 1st) qualified for the County Finals at Keele University. And the great news is the Y3 Girls, Y4 Girls and the Y6 Boys won the County team championships and in addition we had individual County Champions in Will Groves(Y6) and Megan Sullivan(Y3). Jack Griffiths(Y6) and Martha MCGuigan(Y3) achieved individual runners up – a fantastic achievement by all our XC runners.